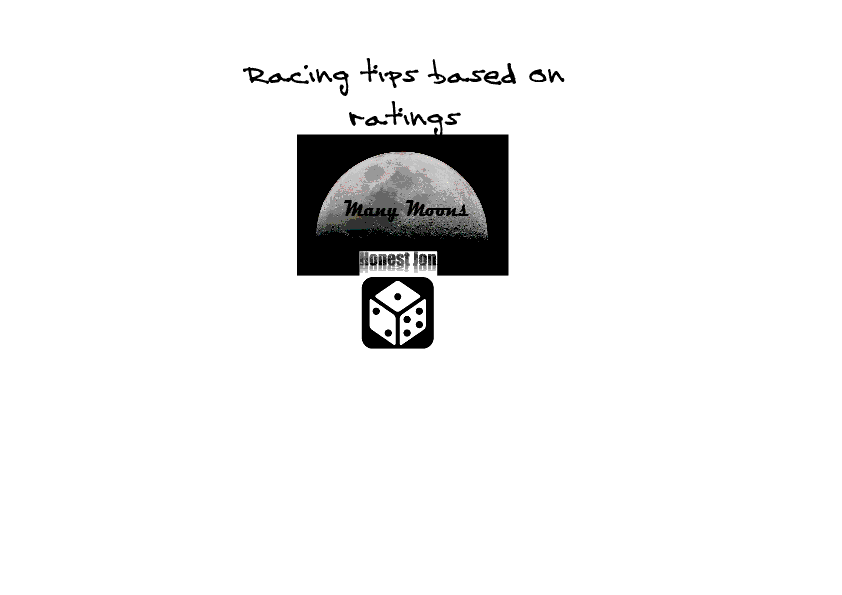 Many Moons Horse Racing Tipping Service
Time as they say waits for no man.
This service has been a long time in the making.
I have for some time (over 2 years) been fiddling about with creating my own ratings for Horse racing, hundreds of tweaks, refinements, twists and turns, additional criteria and removed criteria later, far too many to mention, I have ended up with something that I think works, (works is in my book, that it makes profit for us all).
I could count the criteria and list them, but you would be yawning, and reaching for the whisky long before you have finished going through them all, why they are included or not, and why the particular rating and order of relevance given to them.
It is very, very complex, and has taken a lot of man hours to get to this stage of readiness.
To simplify matters, I am offering you the chance to receive tips based upon these ratings.
I recommend that you bet on each tip both to WIN and to PLACE, separately, with 1pt of your stake on the win and 3pts on the place, do not use the e/w market on betfair or elsewhere

You can expect anywhere from 0-5 selections per day (depending on the amount of racing on the day). It is usually 1-3.
This is a monthly subscription service.