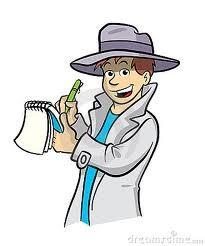 Long Shot Lays - Horse Racing Laying Service
I must admit, I did not initially think that this would be successful.
Laying high priced horses, to anyone with any knowledge of the horse racing markets on the exchanges, is fraught with danger, and tales of bankrupted betting banks.
Yes, high priced odds do mean, that in theory the horse has not much chance of winning, but if they do, as happens occasionally, you lose a lot.
E.g. - 3-legged donkey, ridden by not very good jockey, trained by out of form trainer, and it's of course at odds of 14s to win, and it wins. Now laying that's £13 you have just lost, not £1 backing, laying you are the bookie.
You can see the danger.
So, selecting the right horses is crucial, and this service seems to do just that. Mainly due to the longstanding expertise of the author who is a specialist in lay betting.
We do get the occasional horse winning, but by and large that doesn't happen too often. Since October 2107 a strike rate of 94.22% has been achieved with profits of 173.85 points and just 1 losing month. Summary results are shown below, and full results can be forwarded on request. 
One year of results proves the services profitability but make no mistake, you need balls of steel to take the profits. But the longest losing run is just 2 and a winning run of 74 bets shows the potential here.  
You can get anywhere from 0 to more than a dozen selections a day, sometimes more than one in the same race, all at highish odds 9-25's decimal. Backing at level stakes the graph is pretty smooth and if you are prepared to reduce the return try liability staking until you see how things work in practice. The analysis by The Staking Machine gives a wide range of staking options all of which the bots can apply. Our recommendation is level staking or 1% liability if preferred. 
The service can be operated manually, on Bet Engine, or Betfair Bot Manger V3, plug in files for the two bots can be supplied as needed. If manual you need to follow selected races very closely near to the off – hence the use of bots to avoid the hassle! 
This is a monthly subscription service.
Advice e-mailed daily on the morning/lunchtime of the days racing.
Table Below - Bets to 1pt lay (profit has 5% betfair commission) deducted






Bets
Successful
Strike Rate
Profit


Cum Profit




















2017
Oct


25
25
100.00%


23.75


23.75






















Nov


66
63
95.45%


26.55


50.30






















Dec


49
47
95.92%


9.15


59.45




















2018
Jan


42
39
92.86%


-15.45


44.00






















Feb


55
53
96.36%


11.85


55.85






















Mar


56
54
96.43%


28.80


84.65






















Apr


70
66
94.29%


19.25


103.90






















May


93
81
87.10%


16.90


120.80






















Jun


67
64
95.52%


23.80


144.60






















Jul


47
45
95.74%


15.75


160.35






















Aug


57
54
94.74%


6.30


166.65






















Sep


30
28
93.33%


7.20


173.85






















Totals
657
619
94.22%


173.85