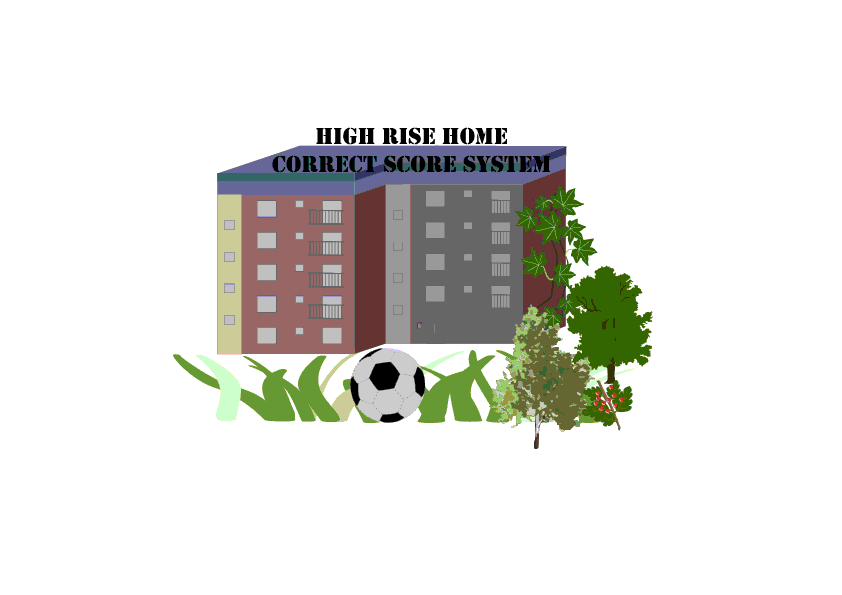 High Rise Home Correct Score System For Football
This system, originates in Australia, and will certainly bring a nice warm glow to your betting bank.
So, throw another couple of prawns on the b-b-q, grab yourself a can of the amber nectar, or better still a can of VB, and sit back and make money.
I recommend you use a bot with this system, but it can be implemented without one.
As usual you can get my BF Bot Manager V3 files if you want to go down the bot route.
IN SHORT, IT IS A SYSTEM THAT BETS ON.
1.    SPECIFIED LEAGUES THAT HAVE PROVED PROFITABLE FOR THIS SYSTEM.
2.    ONLY BETTING ON THE CORRECT SCORE MARKET, IF THE HOME WIN ODDS ARE WITHIN CERTAIN CRITERIA
3.    THEN ONLY BETTING ON SOME SPECIFIED CORRECT SCORES.
THE BOT WILL DO IT ALL FOR YOU, INCLUDING STAKING.
BUT IF YOU ARE FLYING SOLO, THERE ARE ADDITIONAL CRITERIA THAT YOU MAY WANT TO IMPLEMENT, BUT THESE ARE DOWN TO YOUR OWN INDIVIDUAL PREFERENCES.
17/18 season results below

Independent Review Below
Who says the Aussies know nothing about Football?
If you follow any of the forums you will be aware that there are quite a number of contributors from the other side of the world many of whom never seem to sleep!  And despite expertise in Aussie Rules, Rugby League and to a much lesser degree cricket there is also a keen following for football.
This system originated from one of Jon's Australian members, Tino, and has been put together to try and minimise the frustration that many soccer bettors feel because of the generally low odds recommended by many. The aim was to have the thrill of good priced betting along with a realistic chance that some might actually come in. 
Tino has put in a great deal of research and developed his own ideas with the aid of a database. He came to the conclusion that he should concentrate on the main European leagues and the correct score market offers a lucrative opportunity for betting. We suggested that it might be possible to use other leagues than the 5 advised but to date no other successful opportunities have been uncovered. That said the advised leagues will offer plenty of opportunity for 10 months of the year and you can always take your hols in the close season.
I cannot offer too much detail about the system without giving the game away but the system title gives you plenty of clues as to where we are looking. The idea is to select certain home favourites and back a matrix of 5 correct scores (which can vary depending on the game profile) with a profit shown if any one is correct. 
It is possible to manually make the selections up to 24 hours before games and the process will take up to 10 minutes on the busiest Saturday of the season. Selected bets are placed with Betfair so there is no problem with potentially losing accounts. The process has been automated using a bot called BFBotmanager and Jon will happily supply the files if you want to use this option. 
The bot selects the games automatically and does not allow for the judgement calls that you would make if doing manually - there are 6 points staked if you do not intervene rather than the 5 that are the recommendation for the manual process. If you are going to make the judgement calls then you will not be saving a great deal of time by using the bot. 
My results are based on the manual selection option and cover a month so far. In that time there have been 59 matches qualified (with around 7 more excluded thanks to the final filter application). Some 35 have been successful (59%) and after a slow start with a drawdown of 17 points at one stage the system has performed well and is now showing a profit of 54 points at an ROI of 18.41% - pretty good stuff and if maintained will be a very useful portfolio member.
I would suggest a betting bank of at least 100 points as we could be talking 10 or more games on any one day which is an outlay of 50 or more points. 
The potential here seems excellent. Although there is risk involved it has been reduced to acceptable levels especially if you apply the filters at the end of the selection process. Not all will achieve identical results because of those final value judgements but for a one off pretty nominal fee the system represents good value.
Results Spreadsheet here: 
Product Name: High Rise Home Correct Score
Website: http://www.honestjon.eu/F60.html
Price: £17.99
Guarantee?: No 
Recommended Yes/No? : Yes