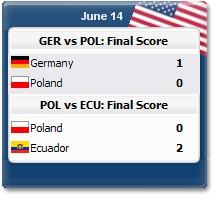 Football Correct Score Tool
The tool can be adapted for your own preferences.
 I personally use this tool on a tournament basis, when inputting date.
If it's a league fixture I input the last five home league fixtures score and the last five away league fixtures scores.
I do not use it for Cup games, nor do I recommend it because the different quality of opposition can distort the figures.
It works on any league, my preferences are for the Major European Leagues,  and in the summer the Scandinavian Leagues. 
I find it works best, for dutching the correct score market, if the tool predicts for example 2-1, I may dutch 2-1, 3-1, 2-2, 1-1, 2-0. 
The odds in the correct score markets are quite high usually 8's to 30's decimal, and so dutching 3,4 or 5 possible outcomes still leaves a healthy profit.